designing, building and operating
temporary, permanent and touring exhibitions
1998 - 2003
Civilization
exhibitions
Our exciting story begins when Benoît Remiche and De Boeck, a renowned publishing house for learning books, create Tempora.
Supported by international creatives and academics, Tempora transforms moving stories from past and future times into a unique visitor experience.
It all started with the organization of a colloquium about the cultural boundaries in Europe.
This moment of reflection was followed by the design and build of a first civilization exhibition. La Belle Europe/ Europa in Euforie was a vast temporary exhibition about the European phenomenon of World Fairs – Tempora's first success story.
2004 - 2009
Client work for museums
and visitor centers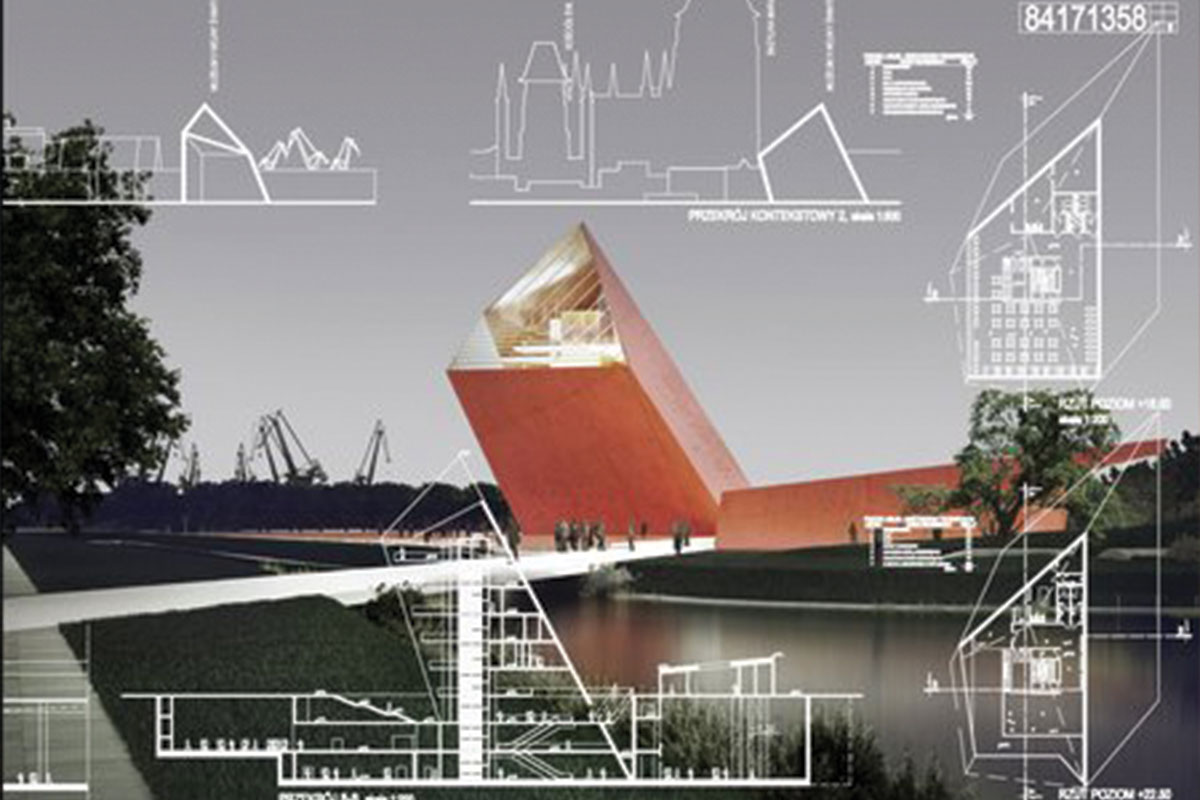 Many Tempora productions followed: Einstein, un autre regard/ Einstein, een andere kijk, God(s), a user's guide or Europe, It is our History! Each of these civilization exhibitions were multidisciplinary undertakings with universities, international lending museums, local communities and even theatres.
Tempora realized these exhibitions from A to Z: from the constitution of a research committee to promotion and operation.
These productions attracted the attention of public museums and institutions. They became increasingly interested in Tempora's expertise and began to co-write our story. Tempora started participating in public tenders. We worked with museums such as the Atomium in Brussels and the Museum aan de Stroom in Antwerp.
In 2009 Tempora won a major international tender for the design of the new World War II Museum in Gdansk. This large-scale cultural project by the Polish Ministry of Culture marked the real start of our public tender story on an international level.
2010 - 2015
Delegated
museum
management
The number of projects and the team continued to grow. We realized additional Tempora civilization exhibitions such as America, It is also our History or It is our Earth or 14-18, It is also our History.
Meanwhile we welcomed new clients: the Doudou Museum in Mons, the Chocolate Museum in Brussels, the Red Star Line Museum in Antwerp, the visitor centre of the prehistoric cave of Chauvet and the Hougoumont Waterloo Memorial.
In this busy period Tempora also developed a new activity: delegated museum management. Tempora started the day-to-day management of the renovated Bastogne War Museum: organization of the welcome desk, ticketing, shop, cafeteria, HR and promotion. After 5 successful years, the Museum expanded with a new building and more visitor facilities – an exciting story to be continued…
2016

2017

2018

2019

2020

2021

2022

2023
2016 - ...
Growing and
touring
Two new storylines stimulated Tempora productions: art exhibitions and international touring. Art has always been part of our 'civilization exhibitions' but with the success of the exhibition 21, Rue la Boétie (Picasso, Matisse, Braque and Léger among others), Tempora succeeded in combining famous art works and lesser know 'History' and 'histories' – in this case the history of Nazi looted art and the story of a particular art dealer. This experience led to new major projects such as Warhol, The American Dream Factory or Ceci n'est pas un corps, Hyperrealism Sculpture.
The international touring aspect was also not entirely new but took on a new dimensions: 21, Rue la Boétie traveled to the Musée Maillol in Paris. The sought-after exhibition God's, a user's guide traveled to Madrid, Québec, Montréal, Paris (Petit Palais) and Geneva. The exhibition Pompeii, The Eternal City started touring in the United States of America – an international story to be continued…