designing, building and operating
unique visitor experiences for a large public
Researchers
For multimedia or graphic displays we search for high-resolution images in international museum archives or image agencies. We coordinate order administration and copyright clearing.
Storytellers & scenographers
We help to translate research themes and curatorial content into visitor scenarios and exhibition storylines.
Together with our clients and partners we create narrative spaces and engaging environments for museums, exhibitions and immersive experiences.
Technical
design
engineers
We make sure that every creative idea also becomes a sustainable, ecological, user-friendly and reliable museum installation: from audio-visual installations to lighting and special techniques.
Graphic, 3D and
interior designers
We give exhibitions and visitor experiences a unique look and feel with well researched choices in form, colour, light and material.
Project
managers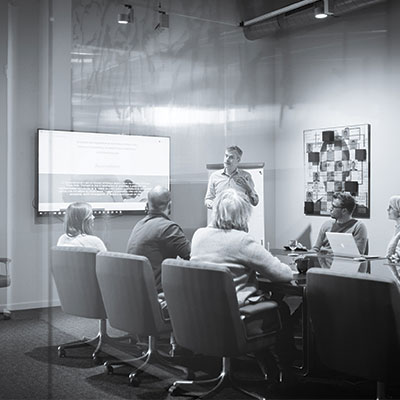 We are your point of contact for all questions and project coordination. We plan and budget projects from concept to maintenance.
Multimedia
producers
Our in-house audio-visual team is specialized in the production of films for museum and exhibition spaces. We also coordinate complete multimedia-installations: concept design, text writing, translation, image research and copyright clearing, animation and graphic design, software engineering, postproduction, testing and installation.
Object mounting
specialists
We create the interior of showcases with standardized or customized display systems for a wide variety of artefacts. Our specialists are interior designers with a wealthy experience in the conservation of museum objects.
Exhibition producers
& installers
Our exhibition production atelier has realized over more than 160 exhibitions and museum installations. Wood manufacturers, electricians, hardware specialists and decorators all work together to obtain the highest quality using the latest innovative techniques.
Maintenance
service
engineers
We help to ensure that everything keeps running as intended so that every visitor can have an unforgettable experience.
Operation managers
We have a large experience in the organisation of the day-to-day management of temporary exhibitions and permanent museum sites including museum shops, group reservations, guided visits, ticket sales, visitor welcome desk and special events on site.